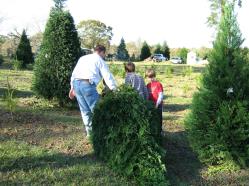 Windy Hills Farm is a choose and cut Christmas tree farm located in the community of Ethel, Louisiana in East Feliciana Parish. This land was once part of a larger plantation which was divided up when it was sold. It was also the setting for the movie "Alvarez Kelly" filmed in the 1960's.

Besides Christmas trees, we also raise beef cattle. The farm is also home to numerous dogs, cats, chickens and other assorted fowl along with 2 overworked humans.

The first Christmas trees were planted at Windy Hills in January 1999. We began selling to the public in November 2002. This is our twelfth year to sell trees.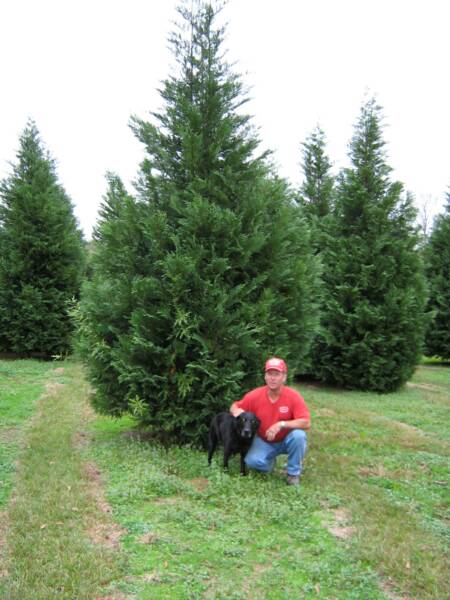 Taking the tree to be shaken, baled and loaded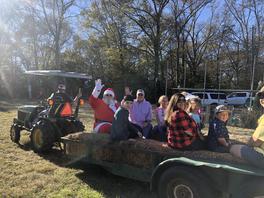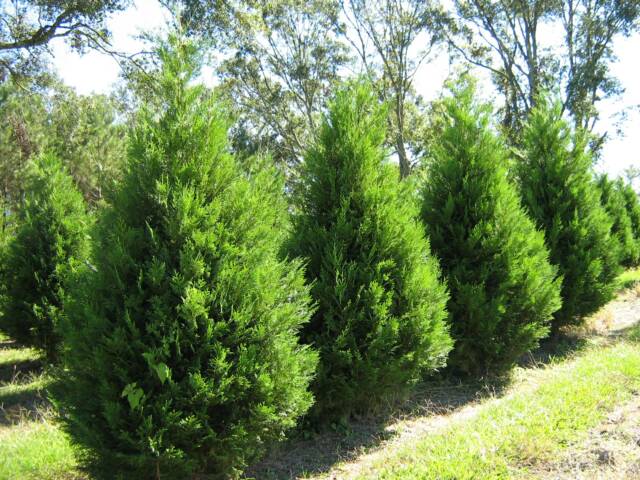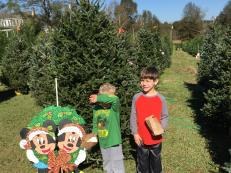 LSU Memorial Tower Tree

being erected Nov 2009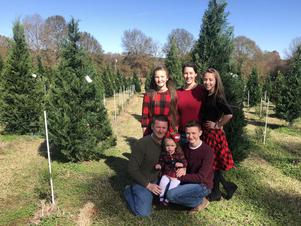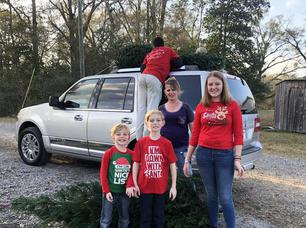 We will open for the 2014 season on

Friday, November 28 at 10 am. We do not open on Thanksgiving Day.

Hours on Thanksgiving weekend will be from 10 am until 5pm Fri-Sat-Sun

Then we will be open Thurs-Sun from 10 am until 5pm. Please check our Facebook page for more updates as they become available.

As of today, December 8, 2014, Windy Hills Farm is officially closed for the season.  We do still have wreaths, garland, jellies and fresh yard eggs available and will continue to accept orders for wreaths and garlands.  There are still SOME trees available to be cut, but mostly in the smaller (5-6 foot) sizes. You will have to hunt for them! We still have a few nice precut 5-6 foot Fraser Firs, too. If someone local ( or not local)  wants to look for a tree, please contact us via Facebook or email or phone or call Lisa at work ( or get word to us, somehow) and we will be glad to arrange a time for you to come look for a tree. We are not going to officially stay open, though, for people to drive long distances not to find what they want and be disappointed when they don't . That's not fair.

We have had a great season but at the same time we are saddened that it was so short. Some of our longtime customers didn't get a tree. We missed seeing them.

This was our 13th year to sell trees and we have had some of the nicest, most pleasant people come through our farm this year. Everyone has been so understanding when they had to wait or if we didn't have exactly what they wanted when they wanted it. Thank all of you so much for your support and understanding. Our family wishes all of you the Merriest of Christmases and a New Year full of health. love, and happiness!

God Bless all of you,

Lisa & Ricky Peairs